Fire & Safety Systems that work
Fire & Safety Systems that Work!
WHY GIL
GIL Automation is a leading provider of industrial products, systems and services related to instrumentation, measurement and control safety, electrical installations, automation and mechanical systems.
We partner with our customers to provide systems that work through provision of quality products, value added services and technical solutions based on customer's requirements.
Our teams are structured into five divisions namely Electrical and Automation Systems (EAS), Fire and Safety Systems (FSS), Process Measurement and Control (PMC), Rotating Equipment and Mechanical Systems (REM), and GIL Training Institute (GTI)
Our Actions:
System Engineering
Equipment Sourcing
Field Services
Installation & Construction
Commissioning Support
Operations & Maintenance
Manpower Support & Training
Product Sales of our various OEM Partners
Our Fire Suppression Solution includes: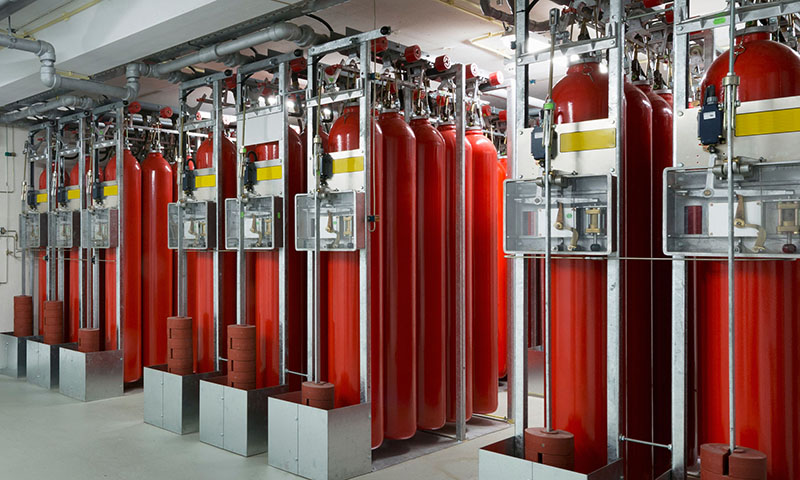 Inert Gas Systems (Argon, Argonite, Nitrogen)
Clean Agent Fire (FM200, NOVEC-1230)
Foam Based Fire Suppression System
Portable Fire Extinguishers
Water Based Sprinkler System
FM-200 Refill Rig
Our fire suppression system ensures that fire is eliminated safely and without damage to lives and equipment. Lightening, static electricity, computers, unprotected motors, generators, old wiring, complicated winding pipes and tubing all contribute to the challenges of providing proper fire protection. To complicate the matter even more, sabotage, terrorist attacks and other potential crimes increase the urgency to learn about and implement new fire suppression technologies.
GIL provides critical fire and gas detection engineered solutions to industrial clients.
We also supply and calibrate fixed and portable fire and gas detection systems.
From Emergency Shutdown systems to triple redundant systems, we provide solutions that protect our clients most critical assets. Our 24/7 operational refill facility, well equipped laboratory, license design and analysis software make us and efficient one stop firm for all your safety needs.
Our core competence in fire and Gas detection systems include:

⦁ Fire and Gas System Design
⦁ Detectors Layout Plan
⦁ System Selection Ensuring to Meet All Industry Standards
⦁ Field Devices Selection
⦁ Associated Software Selection
⦁ Panel Layout Design
⦁ Design Documentation
⦁ System Procurement
⦁ System Development& Testing
⦁ Onsite Installation, Training and Support
Get Started with GIL 
If you are seeking top-quality Fire Safety  services for your industrial facility, look no further than Gil Automation. We have the expertise, resources, and dedication to deliver comprehensive safety solutions that safeguard your assets, personnel, and reputation. Contact us today to discuss your requirements and let us help you achieve a safer work environment.